Girl Scouts of Central & Southern NJ (GSCSNJ)
(856) 795-1560
Cherry Hill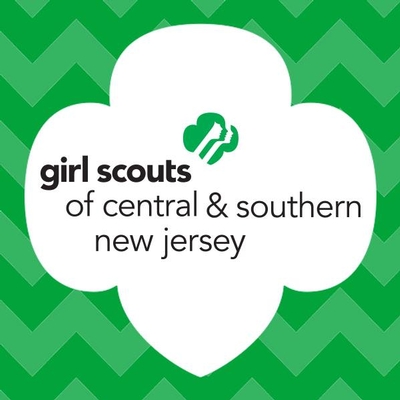 At Girl Scouts, your girl will prepare for a lifetime of leadership, success, and adventure in a safe, no-limits place designed for and by girls!
How? Through the Girl Scout Leadership Experience—a collection of engaging, challenging, and fun activities like earning badges, going on awesome trips, selling cookies, exploring science, getting outdoors, and doing community service projects.
At Girl Scouts, she'll get to lead her own adventure (it's her world!) and team up with other girls in an all-girl environment to choose the exciting, hands-on activities that interest her most. Along the way, she'll gain important skills in four areas that form the foundation of the Girl Scout Leadership Experience:
Science, technology, engineering, and math (STEM)
Outdoors
Life Skills
Entrepreneurship
The Result? A Lifetime of Leadership!
In fact, being a Girl Scout helps girls thrive in five key ways. As a Girl Scout, she:
Develops a strong sense of self
Displays positive values
Seeks challenges and learns from setbacks
Forms and maintains healthy relationships
Learns to identify and solve problems in her community
Delivering Fun with Purpose
To bring the Girl Scout Leadership Experience to life, activities are led by girls themselves, feature cooperative learning, and highlight learning by doing. Girls come up with their own ideas, build teams, and experience the joy of making a positive impact. At Girl Scouts, she will:
Discover
Find out who she is, what she cares about, and what her talents are.
Connect
Collaborate with other people, both locally and globally, to learn from others and expand her horizons.
Take Action
Do something to make the world a better place.
Our Camps
Camp Kettle Run is a 158-acre Pinelands camp in Burlington County including an 11-acre lake surrounded by sandy trails.
Camp Inawendiwin is a sprawling 395-acre camp in the Pine Barrens of Burlington County.
Camp Oak Spring is a 120-acre camp, bordering the Delaware Raritan Canal in Somerset County.
Camp Sacy (pronounced "sack-ee"), short for Camp Sacajawea, is a 186- acre camp located in the Pine Barrens of Gloucester County.
Age Groups
Gender-Specific
Community Services

Community

Seasonal Programs

Areas Served

Atlantic County
Burlington County
Camden County
Cape May County
Cumberland County
Gloucester County
Mercer County
Middlesex County
Salem County
Last Updated: 05/29/19