Gloucester Township Special Parents & Kids Network
(856) 435-5734
CLEMENTON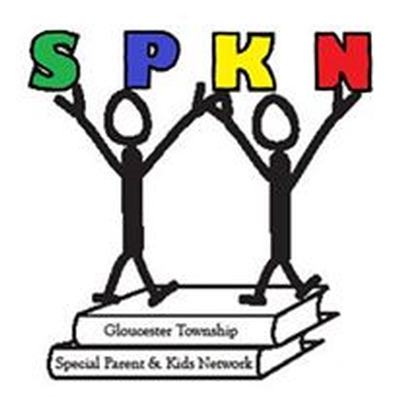 Gloucester Township's Special Parents & KIds Network (SPKN) is a township supported, parent-directed, parent-to-parent support, education and information resource group that firmly believes that providing events and resources for families who care for special needs individuals is important to enhancing the quality of the lives of those individuals and their families.
We are committed to building a network of resources, socialization opportunities, continuing education and support to children of all ages with special needs, their families and caregivers. (You do not have to live in Gloucester Township to be a part of our group)
Please join us as we learn from each other how to best support and advocate for our children, (including teens and young adults), exchange resources and ideas and most especially hot to help our children and ourselves.
Additionally, this group acts as a means to provide awareness of the importance of social integration of our children into the general population using opportunities to educate others and creat overall societal acceptance.
We host 5 to 6 events each year (i.e. teen dance, fishing event, pool party, social skills game night, exercise/game event, bowling, egg hunt, yoga classes, indoor movie nights, etc.)
Age Groups
Community Services

Arts & Recreation

Basic Needs / Assistance

Community

Health Services

Intellectual and Developmental Needs

Medical

Payment Options
Last Updated: 05/28/19