Special Dragons
(973) 667-8525
Belleville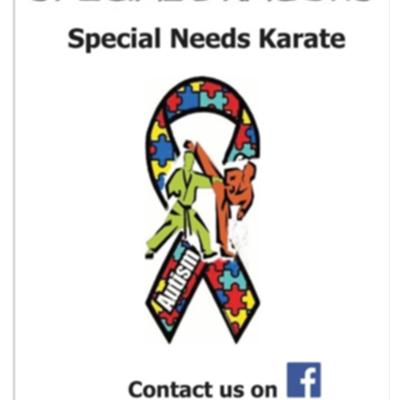 SPECIAL DRAGONS is a VIRTUAL therapeutic karate program for children with special needs. The program is designed by special education teachers and black-belts.
SPECIAL DRAGONS uses basic karate techniques to address eye/hand coordination, motor control, conditioning, balance, sensory integration , and a plethora of other challenges that affect children with disabilities.
Special Dragons offers in-person, and VIRTUAL karate lessons. We also offer a combination package.
The Special Dragons Karate program for children with special needs has been adopted by New Jersey pediatric hospitals, Care management organizations, Arc, Family Success Centers and more.
The VIRTUAL lessons are meant to be a child / parent activity.
Eligibility
The child must be classified as special education by a recognized school system.
Age Groups
Community Services

Arts & Recreation

Community

Education

Family & Support Services

Health Services

Behavioral / Mental Health

Treatment Services

Outpatient Services

Treatment Setting

Payment Options

DCP&P Contracted Service
Self Pay
Sliding Scale / Payment Plans
System of Care (CSOCI Medicaid / FlexFunds)

Language Spoken
Last Updated: 01/12/21