SPAN Parent Advocacy Network
(973) 642-8100
Newark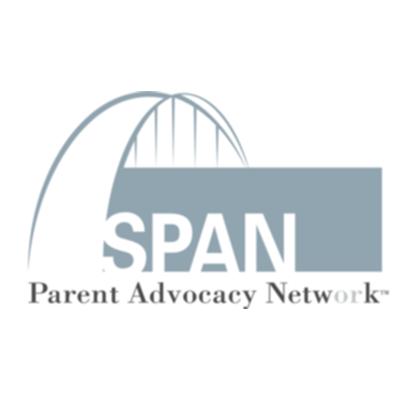 Our Vision
SPAN's vision is that all families will have the resources and support they need to ensure that their children become fully participating and contributing members of our communities and society.
Our Mission
Our mission is to empower and support families and, inform and involve professionals interested in the healthy development and education of children and youth.
Our Commitment
Our foremost commitment is to children and families with the greatest need due to disability or special health/mental health needs; poverty; discrimination based on race/ethnicity, gender, gender identity, sexual orientation, language, immigrant or homeless status; involvement in the child welfare or juvenile justice systems; geographic location; or other special circumstances.
Our motto is Empowered Parents: Educated, Engaged, Effective!
Over 30 Years of Advocacy
Age Groups
Community Services

Basic Needs / Assistance

Community

Education

Employment / Training

Family & Support Services

Legal / Advocacy

Health Services

Intellectual and Developmental Needs

Treatment Services

In-Community Services

Payment Options
Language Spoken
Last Updated: 07/25/22