Acenda Health
(856) 881-8689
Glassboro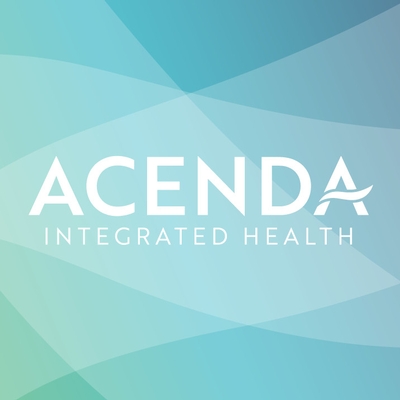 Outpatient therapy for children, teens, adults, and families specializing in evidence based practices. Locations in Glassboro, Salem, Egg Harbor Twp, Woodbury, and Cape May. Medicaid and some private insurance accepted.
INDIVIDUAL AND GROUP COUNSELING
Our highly skilled staff provides individual and group counseling sessions to help children and adolescents cope with challenges in their lives, learn self-confidence and social skills, manage anger and emotions, and develop other essential life skills.
PARENT-CHILD INTERACTION THERAPY (PCIT)
PCIT is a fun, interactive therapy for children ages 2 to 8 and their parents. We help parents learn effective ways to get a child's undesirable behaviors to stop. Undesirable behaviors exhibited by children include disruptiveness, acting out at school or home, failure to pay attention or follow simple directions, and having frequent temper tantrums.
AUTISM SPECTRUM DISORDER GROUPS
We have social skills groups which teach appropriate social interaction. We offer five different social skills groups based on a child or adolescent's age.
DIALECTICAL BEHAVIOR THERAPY
DBT is designed to help people change patterns of behavior that are not helpful, such as self-harm, suicidal thoughts, and substance abuse. It has been called the "gold standard" for treating non-helpful and harmful behaviors in adolescents and adults.
TRAUMA FOCUSED-COGNITIVE BEHAVIORAL THERAPY
TF-CBT is an evidenced based treatment for children and adolescents who have been impacted by trauma.
PRE AND POST ADOPTION SUPPORT
Skilled therapists trained in the unique needs of foster, adoptive, and birth families work with these groups to ease the adoption process throughout all of its stages.
LGBTQ GROUPS
Sessions focus on issues related to sexual and gender identity and orientation, discrimination, family relationships, stress management, and the coming out process.
Age Groups

Children
Adolescents
Adults
Seniors

Community Services

Family & Support Services

Health Services

Behavioral / Mental Health

Crisis / Safety

Intellectual and Developmental Needs

Treatment Services

Outpatient Services

Payment Options

DCP&P Contracted Service
Medicaid
Medicare
Private / Commercial Insurance
Self Pay

Language Spoken

American Sign Language (ASL)
Spanish
Last Updated: 03/25/22