Camden County Family Support Organization (FSO)
(856) 662-2600
Cherry Hill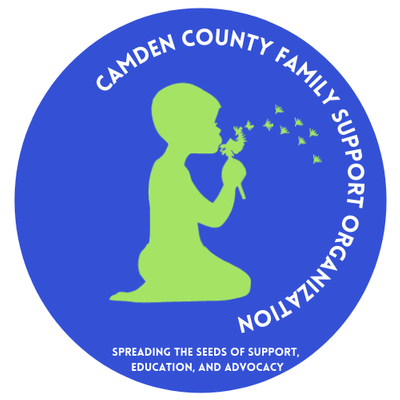 The Mission of the Camden County Family Support Organization is to assist families with children living with developmental, social, emotional, academic, behavioral, or mental health issues as well as those who are justice impacted. We will ensure the family's voice is heard in all planning, coordination, and delivery of services. As parents who have experienced these issues with our own children, we will work with the families by providing face-to-face support, offering appropriate education, and promoting self-advocacy.
Support
We provide intensive Face-to-Face support to families in the Care Management Organization and caregivers at the place and time that is most convenient for them. We also provide support by phone, in case a visit is not convenient for the family. We attend Child Family Team Meetings, Individual Education Plan meetings, and other pertinent meetings regarding the family.
Education
We provide education to our families and communities. We educate families on an individual basis as needed. We provide support groups and workshops on topics that address the needs of our families.
Advocacy
We provide advocacy in many forms. On an individual basis, we advocate for our families needs. In addition, we advocate for families as a whole within the various systems which include Juvenile Justice, DYFS, Mental Health, Education, and Medicaid. We also advocate at the State and Federal levels. We attend pertinent meetings and hearings. We ensure that the "Family Voice" is heard at all levels.
Age Groups
Community Services

Community

Education

Family & Support Services

Legal / Advocacy

Health Services

Behavioral / Mental Health

Intellectual and Developmental Needs

Payment Options
Language Spoken
Areas Served
Last Updated: 04/04/23