My Father's House
(856) 742-0900
Gloucester City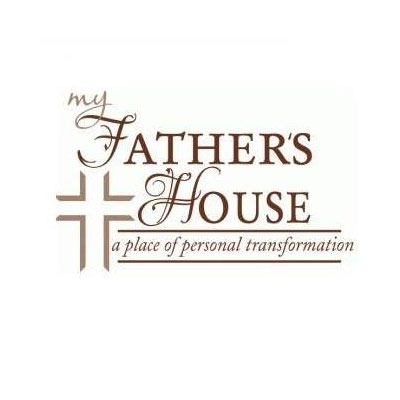 My Father's House, Inc. is a team of close-knit professionals providing comprehensive and individualized substance abuse and mental health treatment to the Camden County area. We strive to serve our consumers by instilling hope for sobriety, tools for change, and support where it is needed most.
Every person who wishes to be admitted will receive a comprehensive and individualized Substance Abuse Assessment that will determine level of need and functioning.
We currently offer:
Intensive Outpatient Treatment (3-5 days per week)
Standard Outpatient Treatment (1-2 days per week)
Mental Health Screening and Treatment, which includes trauma screening, psychiatric evaluations, mental health individual therapy sessions, and individual psychiatric sessions with an Advanced Practice Nurse and Nurse Practitioner
Group Therapy
Individual Therapy
Family Therapy
Medication Assisted Treatment
Case Management and Referrals for Services
Individualized Treatment Planning
My Father's House, Inc. accepts men, women, and adolescents age 13-17.
We also have a variety of funding sources available, including:
NJ Family Care/ NJ Medicaid
County Funding for those in Camden County
SJI Funding for those who are age 18-24 yrs old
WFNJ/SAI-BHI Funding for those referred via WFNJ or Social Services
MAP Funding for those referred via Parole
IDRC Funding for those referred due to DUI/DWI
Any who do not meet the above may self-pay for services
Most referral sources welcome!
We are sorry, but we are unable to provide services to those who hold private insurance or Medicare, at this time.
My Father's House, Inc. also provides week-day transportation to and from Camden, NJ before and after group therapy sessions, daily food donations from Wawa and other sources, and Spanish/English Bilingual services are available.
All that we do cannot be summed up in a simple form. Majority of those staffed at My Father's House are in recovery from an addiction and our main goal is to help those who are suffering get out of the binds of addiction and find a new way of living.
Call us today at (856) 742-0900 and speak to one of our exceptional staff members who will answer any questions you have and help you get on the road to a better life.
Eligibility
Is using or have used drugs or alcohol in the past year. Referred by Drug Court, probation, parole, WFNJ, DCPP, Social Services, IDRC, Court, or can be self referred We take NJ Medicaid but there are a variety of funding sources available. Please call for assistance. We do not take anyone who has private insurance or Medicare, at this time.
Age Groups
Community Services

Arts & Recreation

Basic Needs / Assistance

Community

Education

Employment / Training

Family & Support Services

Legal / Advocacy

Spiritual / Cultural

Health Services

Behavioral / Mental Health

Crisis / Safety

Intellectual and Developmental Needs

Medical

Treatment Services

Outpatient Services

Payment Options

County Funding
DCP&P Contracted Service
Medicaid
Self Pay
Sliding Scale / Payment Plans
State Funding
State-Public Contracted Service
System of Care (CSOCI Medicaid / FlexFunds)

Language Spoken
Areas Served

Camden County
Gloucester County
Last Updated: 10/11/21