Ahimsa Therapeutic Services
(215) 341-7265
Sicklerville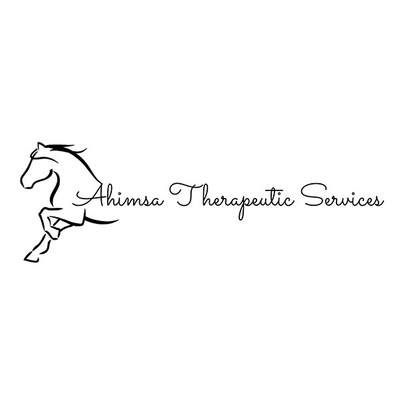 Ahimsa Therapeutic Services is located on an idyllic horse farm in Sicklerville, NJ. Come and explore healing solutions in a safe and open environment with a licensed mental health professional, certified equine specialist, and a team of horses. Through the EAGALA model, Equine Assisted Psychotherapy and Learning Sessions, participants experience breakthrough treatment for a wide variety of challenges.
What is Equine Therapy?
Equine Assisted Psychotherapy is an evidence-based treatment co-facilitated by a mental health professional and an equine specialist, in which clients interact with horses for a dynamic form of therapy that has been used to effectively treat a wide variety of mental health issues. Equine Assisted Psychotherapy is beneficial for individuals, couples, and families.
Equine Assisted Psychotherapy Sessions are suitable for those who want to:
Identify patterns of thinking and behavior
Recognize feelings
Regulate emotions
Improve communication
Learn impulse control
Process trauma
Gain self-esteem
Overcome addiction and PTSD
Engage with grief and loss in a safe space
Learn new strategies to cope with anxiety and eating disorders & relational struggles
Let go of guilt, frustration, depression, and discouragement
What makes horses powerful partners for therapy?
Horses are large and powerful, and it is hard to ignore their presence - much like a seemingly impossible life issue. Horses are uniquely able to offer clients a safe space in which to heal and explore therapeutic solutions. Because they are at liberty and not ridden during sessions, horses are highly attuned to clients, offering honest feedback, demonstrating healthy boundaries, and modeling congruence. Horses are highly intuitive and sensitive beings who have a special ability to connect in ways that help clients to work through emotional and behavioral barriers without shame or stigma. As such, horses can provide a metaphor for events or situations in your life. Bringing horses into the treatment process compels participants to be in the present moment, experimenting with different ways of being, relating to others, and feeling; this offers clients a way to experience healing changes it the moment. All of the valuable lessons and tools discovered in the arena with horses extend to the client's life outside of sessions, benefiting relationships with self, family, and peers.
Other offerings at Ahimsa Farm and Ahimsa Therapeutic Services
Equine Assisted Learning
Equine-assisted learning is available for individuals as well as groups. Individuals will benefit from the opportunity to work through personal development or learning goals with a licensed mental health professional and equine specialist and a team of horses. Group sessions are catered to the Unique goals of the group. For example, Groups can work towards better communication, boundary setting, team building, and creative problem-solving. With horses providing real-time feedback and the guidance of EAGALA-certified professionals the group is able to collaborate in an effective and powerful way.
Horsemanship Lessons
At Ahimsa Therapeutic Services, we are passionate about the Horse-human bond. We love to teach people about horses and facilitate positive experiences for both the horse and humans. Students of Horsemanship will learn the practical skills associated with horse care and training. Taking horsemanship lessons is a unique way to expand your horizons, practice mindfulness, gain confidence, and discover new things about yourself. Horsemanship lessons are open to anybody interested in cultivating or deepening a relationship with horses. No prior horse experience is necessary!
Ahimsa Therapeutic Services Mission and Values
Ahimsa Therapeutic Services is an inclusive space that provides learning opportunities and mental health services in partnership with horses and other animals to facilitate healing, personal growth, and mindful learning.
To provide the highest quality mental health services
To partner with animals in such a way that always treats the animal partner with the highest level of respect and autonomy
To create lasting change and healing through connection, curiosity, and mindfulness
To be an inclusive space for every person
Age Groups

Children
Adolescents
Adults
Seniors

Community Services

Arts & Recreation

Education

Employment / Training

Family & Support Services

Spiritual / Cultural

Health Services

Behavioral / Mental Health

Crisis / Safety

Intellectual and Developmental Needs

Medical

Treatment Services

In-Community Services

Outpatient Services

Payment Options

Scholarships / Financial Aid
Self Pay
Sliding Scale / Payment Plans

Areas Served
Last Updated: 03/17/23