Burlington Camden County Regional Chronic Disease Coalition
(856) 247-7380
Voorhees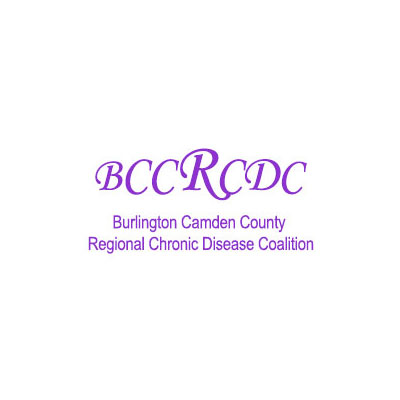 The New Jersey Department of Health, Comprehensive Cancer Control Program, through a grant funded by the Center for Disease Control has enlisted the support of Coalition Coordinators to complete their mission of reducing cancer incidence and mortality while increasing preventative efforts of screening and promoting other healthy behavioral outcomes: such as reducing obesity, smoking cessation, reducing chronic alcohol use, increasing physical activity, and providing healthy food choices in food insecure areas.
The role of the Coalition Coordinator is to gather community stakeholders to implement interventions through measurable strategies that yield positive outcomes. Focus for this grant cycle will be increasing breast and cervical cancer screenings for all women regardless of race through our partnership with NJ CEED. Increasing the numbers of colorectal screening for both men and women is another major focus of the coalition and this will include monies towards a small media campaign. This work will be in partnership with the American Cancer Society's colorectal screening initiative of 80% by 2018.
The Coalition will be looking at HPV related cancers in our local community and will collaborate with the major Burlington and Camden County Cancer Registries for HPV related cancer data. With the addition of the NJ State HPV vaccination rate data, the goal of the coalition is to increase HPV vaccination in our community. Other focuses will be working with the elementary and middle schools to promote sun safety and develop policies that provide sunscreens or shaded areas at all schools.
Last, we will partner with Tobacco Free for a Healthy NJ to reduce access to smoking for those under 21 while providing resources to aid those looking to cease their smoking activity.
Age Groups
Community Services

Community

Health Services

Medical

Areas Served

Burlington County
Camden County
Last Updated: 04/10/20