Multi-Cultural Learning Center and Therapeutic Services Inc.
(609) 247-4688
Turnersville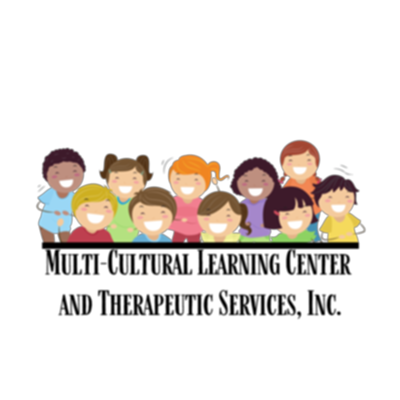 Multi-Cultural Learning Center and Therapeutic Services Inc., is an Intensive In-Community Services provider with the Division of Children's System of Care (CSOC). MCLCTS uses the highest level of quality mental health and social support services to help youth and families thrive. We aim to support, guide, and equip families with the tools necessary for accomplishing their goals.
MCLCTS provides services with the primary goals of symptom reduction and skill development with an end goal of improving the youth's overall functioning at home and in community settings. We utilize interventions such as psycho-education, negotiation and conflict resolution skill training, effective coping skills development, healthy limit-setting, emotional regulation skills development, stress management, self-care, symptom management, problem-solving skills, and skill-building that enhances self-fulfillment. We assist youth struggling with a range of difficulties including autism spectrum disorder, self-injurious behavior, and other challenging behaviors.
Our services make properly coordinated mental health services accessible and personalized. MCLCTS operates in a goal-oriented manner that enables us to assess the progress of our participants. We aim to deliver our services in youth-driven, family-centered culturally and linguistically relevant ways. We take cultural norms into account in ways that utilize the strengths of each youth and their family.
MCLCTS has licensed staff dedicated to behavioral health outcomes. Our team has an array of staff holding LPC, LCSW, LMFT, LAC and LSW master's level degrees and a diverse staff of Behavioral Assistants. Our staff have years of clinical and professional experience that have developed them into consistent, flexible, informed, diligent and patient professionals. We take pride in our staff and their dedication to serving families and youth.
We are dedicated to culminating an environment that considers the multicultural nature of Camden and Burlington Counties while serving diverse populations and families. We take pride in our values of diversity and inclusion. We have a multicultural staff that is bilingual. MCLCTS is equipped with the tools to navigate the challenges of contemporary issues regarding equality.
Age Groups
Community Services

Spiritual / Cultural

Health Services

Behavioral / Mental Health

Intellectual and Developmental Needs

Language Spoken
Areas Served

Burlington County
Camden County
Last Updated: 02/22/21